Building ASEAN Competence in the World Through Geographical Indications
Geographical indications (GIs) are vital in identifying products from specific regions known for their unique quality and characteristics. These indications are increasingly crucial to consumers who seek authenticity and quality in their purchases. 
GIs apply to various sectors, including industry, agriculture, and handicrafts, promoting diversity within these domains. GIs guarantee product quality for consumers, offering protection against misleading origin descriptions. Furthermore, they foster trade on national, regional, and international scales, support rural development by creating jobs and higher incomes, and promote regions as tourism destinations. GIs also significantly preserve traditional knowledge and local biodiversity, often rooted in community-driven, traditional processes.
Since the inception of the World Trade Organization (WTO) Agreement on Trade-Related Aspects of Intellectual Property Rights (TRIPS Agreement) in 1994, GI protection systems have expanded globally, notably in Asia. The Association of Southeast Asian Nations (ASEAN) countries have actively embraced GI identification and registration as a strategic tool for domestic and international market presence. As of January 2019, ASEAN countries have registered an impressive 346 GIs. This includes 37 foreign GIs, illustrating ASEAN nations' remarkable interest in GI protection.
Thailand, Malaysia, & Indonesia Lead the Awareness
These registrations vary among countries. Thailand leads with 115, followed by Malaysia at 84, Indonesia at 74, Vietnam at 69, Cambodia at 3, and Lao PDR at 1. Eight GIs have been registered in the European Union market, such as Kampot Pepper from Cambodia and Nuoc Nam Phu Quoc from Vietnam. The EU-Singapore Free Trade Agreement is poised to introduce EU GIs to Singapore, further underscoring the global significance of GIs in trade and commerce.
As with other Intellectual Property Rights, there is no common legal framework for protecting GIs at the ASEAN regional level. Each country has its own GI legal framework. Due to their relationship with the EU, most ASEAN member states (8 out of 10) have followed the sui-generis approach for protecting GIs, where the application includes a "book of specifications" or "description document" comprising the descriptions of the product, geographical area, method of production, and the link between the product and its geographical origin. The exceptions are the Philippines and Brunei Darussalam, which protects GIs through its Trademark systems.
Geographical Indications Increase Various Product Prices
In the EU, the price of a GI product has been estimated at 2.23 times the price of a comparable non-GI product (on average, 1.5 times more for agro-food products).  Another worldwide study estimates that the GI premiums lead to prices 20% to 50% higher than comparable non-GI products. In the ASEAN region, GIs show a positive impact in terms of volumes, prices, and local development. For example, for all the GIs for pepper, there has been an increase in prices during a period where the international price of pepper was relatively stable. The price of Kampot White Pepper (Cambodia) increased by a factor of 2.6 between 2009 and 2018, the price of Muntok White Pepper (Indonesia) increased by a factor of 6 between 2009 and 2015, while the price of Sarawak Pepper (Malaysia) increased by a factor of 4.32 from 2003 (before GI registration) to 2016 (after GI registration) for sales in bulk.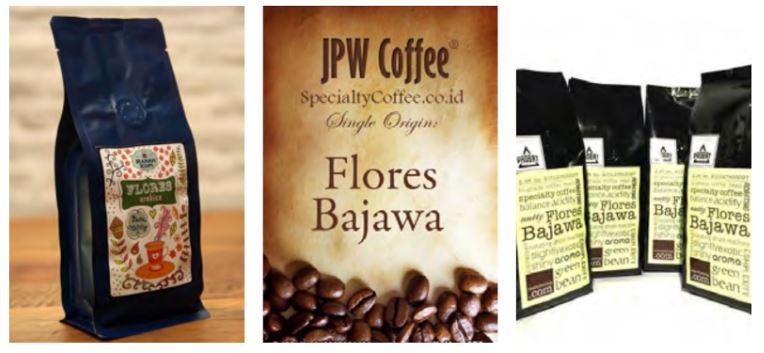 Other successful GIs are in the area of coffee, with the farm gate price of Flores Bajawa Arabica Coffee Red Berries (Indonesia) increasing by a factor of 2.2 between 2005 and 2015, although such price increase remains unstable. For
Doi Chaang Coffee (Thailand), the price of coffee berries evolved by a factor of 2. Buon Ma Thuot Coffee (Vietnam) benefits from an added value of 2–3% compared with the standard comparable coffee. Fruits also primarily benefit from GI protection, with the Koh Trung Pomelo (Cambodia) farm gate price increasing by a factor of 1.33 and the price of Pakpanang Tabtimsiam Pomelo (Thailand) rising by a factor of 1.75.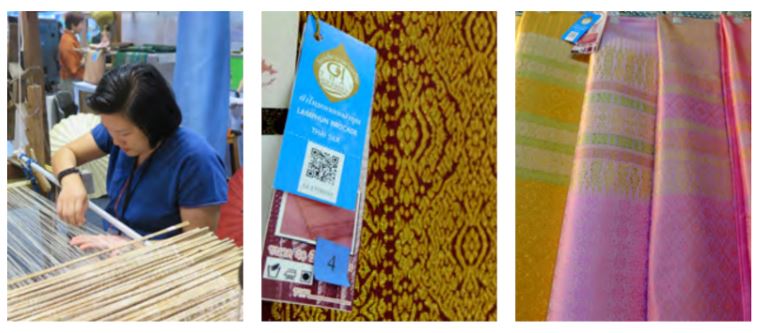 Finally, handicraft goods such as the Lamphun Brocade Thai Silk have seen some higher revenues following GI registration, with an increase in price by a factor of 1.5. 
Other vital benefits of GIs are the development of the GI product value chain structure and the creation of a collective organization of producers and processors for the management of the GI, such as the Community for the Protection of Geographical Indication of Amed Bali Salt (Indonesia). Agro-tourism, another key benefit, was developed in the Sarawak Pepper (Malaysia) area, coffee festivals have been organized in Buon Ma Thuot (Vietnam), and the preservation of traditional rice varieties is carried out with the GI Khao Kai Noi (Laos).
Protecting GIs in the European Union and International Markets
Like other forms of Intellectual Property, GIs need to be protected in each country where protection is sought, according to the legal framework of that particular country. For non-EU products to be registered in the EU market, producers send their applications directly or via national authorities to the European Commission. 
For spirit drinks and agri-food products, the European Commission has a maximum of 12 and 6 months to examine the application. Foreign GIs will be registered as GIs in the EU market if they fulfill the conditions of the EU system, which are a link between the product and its place of origin and the presence of a control mechanism. Foreign GIs can be protected as a Protected Designation of Origin (PDO) or a Protected Geographical Indication (PGI), the two systems in place in the EU.
PDO or PGI?
Product names registered as a PDO have the most vital links to the place they are made, with every part of the production, processing, and preparation process taking place in the specific region. For wines, this means that the grapes have to come exclusively from the geographical area where the wine is made.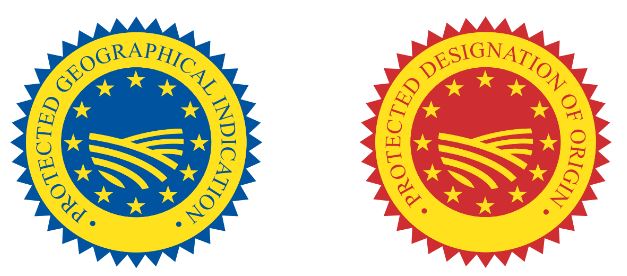 PGI emphasizes the relationship between the specific geographic region and the product's name, where a particular quality, reputation, or other characteristic is essentially attributable to its geographical origin. For PGI, for most products, at least one of the stages of production, processing, or preparation takes place in the region. In the case of wine, this means that at least 85% of the grapes used have to come exclusively from the geographical area where the wine is made. For spirit drinks and aromatized wines, for most products, at least one of the stages of distillation or preparation takes place in the region. However, raw products can come from somewhere other than the region.
The foreign GIs will then benefit from the same level of protection as any GIs from the EU and can use the EU PDO or PGI logo.
The GIs from ASEAN Countries Registered in the EU:
Vietnam Phú Quốc PDO (registered 2012)

Thailand Khao Hom Mali Thung Kula Rong-Hai PGI (registered 2013)

Kafae Doi Chaang PGI (registered 2015)

Kafae Doi Tung PGI (registered 2015)

Cambodia Kampot Pepper PGI (registered 2016)

Khao Sangyod Muang Phatthalung PGI (registered 2016)

Indonesia Kopi Arabika Gayo PGI (registered 2017)

Skor Thnot Kampong Speu PGI (registered 2019)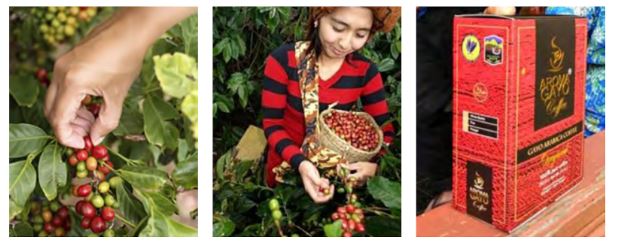 Registering GIs through the Lisbon System for International Market
The Geneva Act of the Lisbon Agreement on Appellations of Origin and Geographical Indications (2015) offers comprehensive and effective international protection for the names of origin-based quality products. Protection in all contracting countries of the System (29 countries members as of 2019) is available through a single registration procedure with the WIPO, reducing formalities and costs. 
An application for international registration should be filed directly by the beneficiaries, their representatives, or the National Competent Authority (usually the National Intellectual Property Office). Any appellation of origin or geographical indication registered will remain valid for as long as it is protected in the Contracting Party of origin and will be protected against any misuse or imitation in respect of goods of the same kind or goods that are not of the same kind, or services, under certain conditions in all the country members of the Lisbon System except if they oppose. 
The Lisbon System provides thus a facilitation of international protection. Cambodia is the first country in the ASEAN region to adhere to the Geneva Act.
Conclusion
Geographical Indications have emerged as a powerful tool for Southeast Asian nations, exemplifying their competence and engagement in the global market. GIs assure product authenticity and quality for consumers and promote economic growth, rural development, and cultural preservation within ASEAN countries. With a significant number of GIs registered, particularly in countries like Thailand, Malaysia, and Indonesia, and a growing interest in GI protection, these nations are making their mark on the international stage.
Should you require further information and assistance regarding Geographical Indications in Indonesia, ASEAN, or in any other countries, please contact us via [email protected].
Source: